RETOUR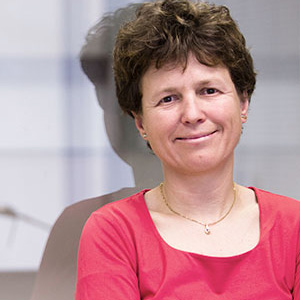 Karen Wagner, PhD
Ysios Capital
---
Karen Wagner is a Managing Partner at Ysios Capital where she focuses on therapeutic investments. She joined the firm at its inception in 2008. Ysios Capital is a leading Spanish venture capital firm that provides private equity financing to early- and mid-stage human healthcare companies, with an exclusive focus on therapeutics and close to € 200 million under management.
Besides Vivet Therapeutics, Karen serves on the boards of Galecto, Aelix Therapeutics, Minoryx and Xeltis.  Formerly she was a board member of Kala Pharmaceutics and Cardoz. Karen has over 20 years of experience in business development and financing in the biotech/pharma sector working for companies such as F. Hoffmann-La Roche and GlycArt. Previously she was a Consultant with McKinsey & Company's Global Healthcare Practice.
She holds a master's degree in Molecular Biology and a PhD in Cell Biology, both from the University of Konstanz, Germany.